OUR EXPERTISE AT THE SERVICE OF YOUR AMBITIONS
We help you make your projects a reality and your economic, social and environmental benefits are there for the taking.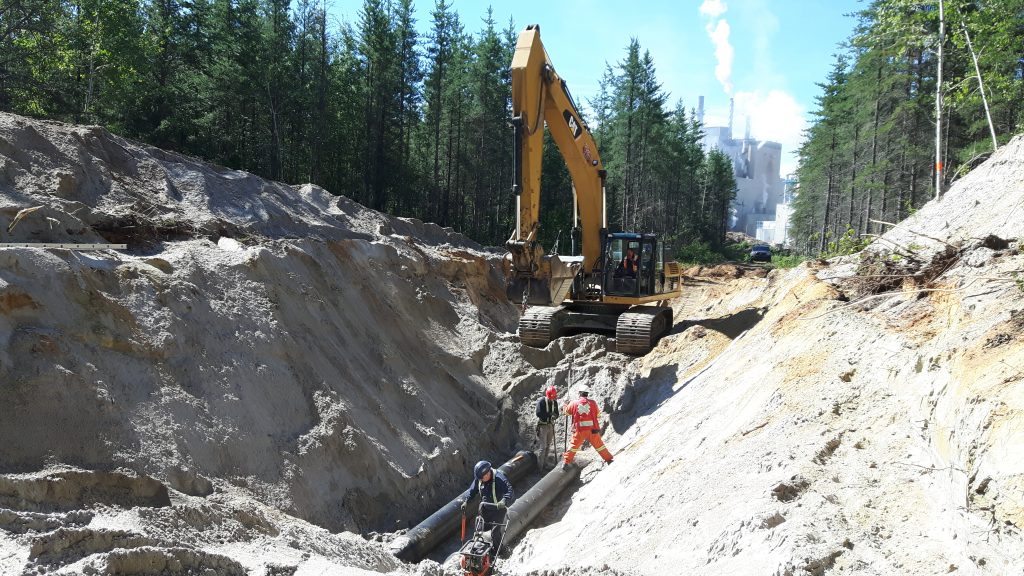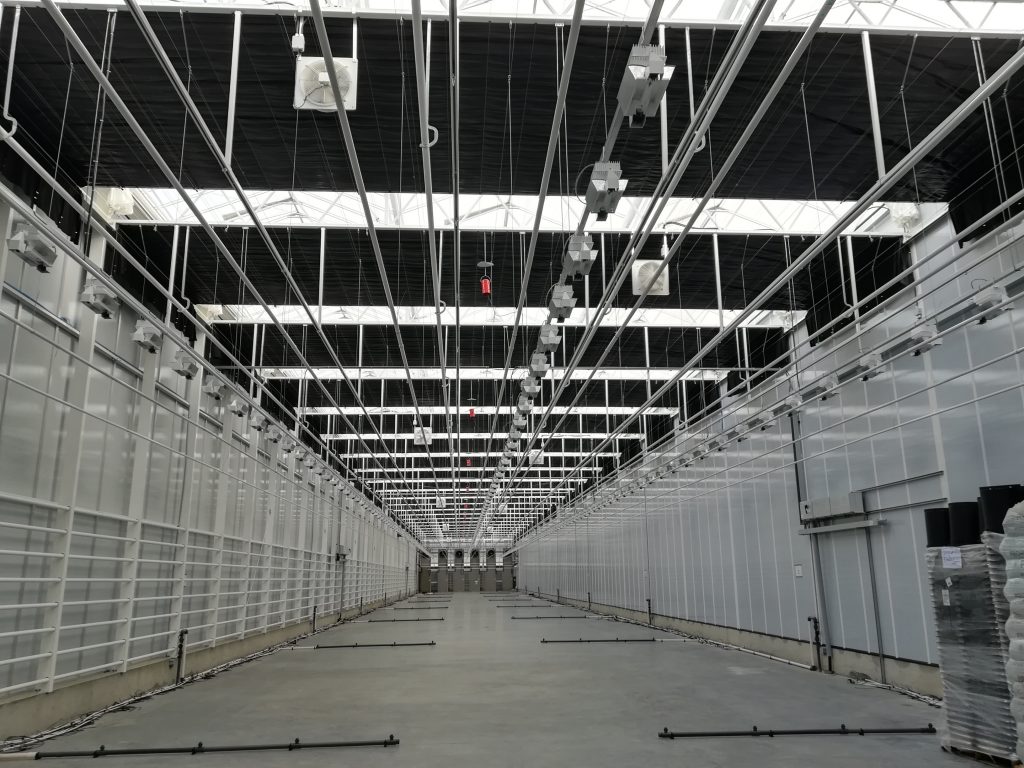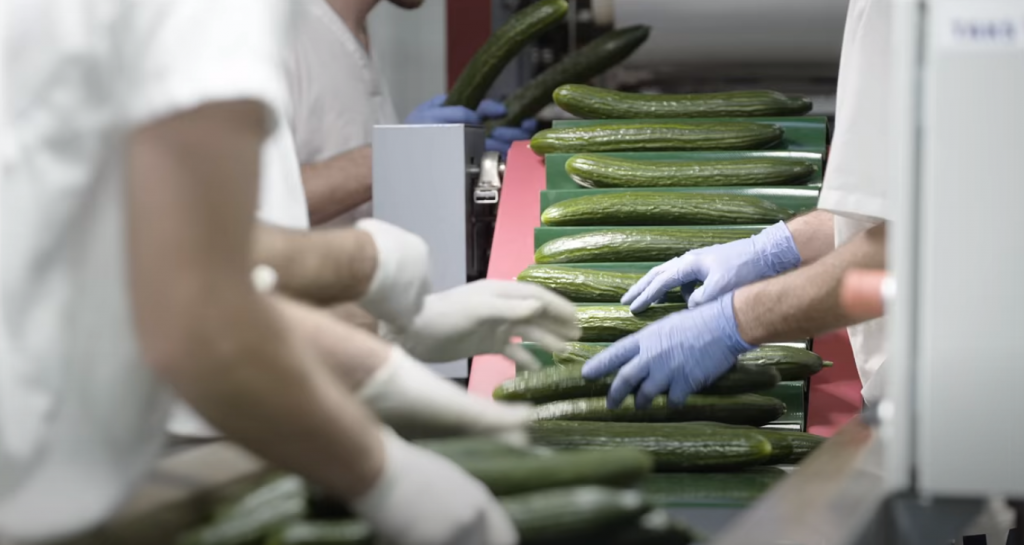 Agriculture and agri-food contribute to individual and collective security in the same way as health and energy.
The Covid-19 pandemic has positively modified the public's perception of the important role of Quebec agricultural producers in general and local and territorial agricultural producers in particular in food autonomy and security. This reinforces a strong general trend that responds to the needs of citizens in general, and consumers in particular, to evolve in a harmonious world and to eat healthily with products that are no longer industrially anonymous, but rather territorially and humanly typified and of which they are proud.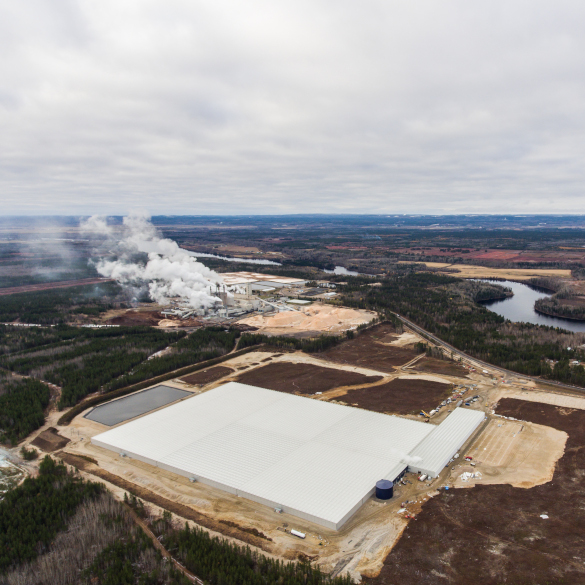 The City of Saint-Félicien's heating network and Toundra Greenhouse.
As a strong promoter of industrial waste heat recovery in Quebec since 2001, INNOVAGRO consultants provided the City of Saint-Félicien with the expertise needed to turn the project into reality. From 2015 to 2019, INNOVAGRO consultants provided project coordination between the City, Résolute Forest Products (RFP) Kraft St-Félicien and Toundra Greenhouse teams for the design, construction, operation and monitoring of the municipal heating network that valorizes the low-temperature thermal energy from RFP's biomass cogeneration plant and delivers it to the Toundra Greenhouse complex. In 2021, INNOVAGRO consultants is in charge of the second heating network of the City of Saint-Félicien to valorize the low temperature thermal energy of the O&M cogeneration plant and to develop the Agrothermal Park n°2 and the Industrial Thermal Park.
En 2021, INNOVAGRO consultants est en charge du dossier du second réseau de chaleur de la Ville de Saint-Félicien pour valoriser l'énergie thermique basse température de la centrale de cogénération O&M et développer le Parc Agrothermique n°2 et le Parc Industriel Thermique.
INNOVAGRO consultants has developed the concept of the greenhouse motel which is a greenhouse complex of 12,000 m² (1.2 hectares) divided into 11 production modules of 1,000 m² each (plus 1,000 m² of technical premises). Each module is intended to be rented to "small-scale" greenhouse producers already operating in the area as well as to entrepreneurs wishing to start a greenhouse business. This concept allows producers renting a greenhouse motel module to pool their input purchases, pool their labor and pool their marketing. This approach allows each occupying producer to achieve economies of scale that they would be unable to achieve individually. It also allows the group of producers occupying the greenhouse motel to reach a certain critical mass of products to be marketed that can motivate the large grocery store chains of the territory to buy "local and regional".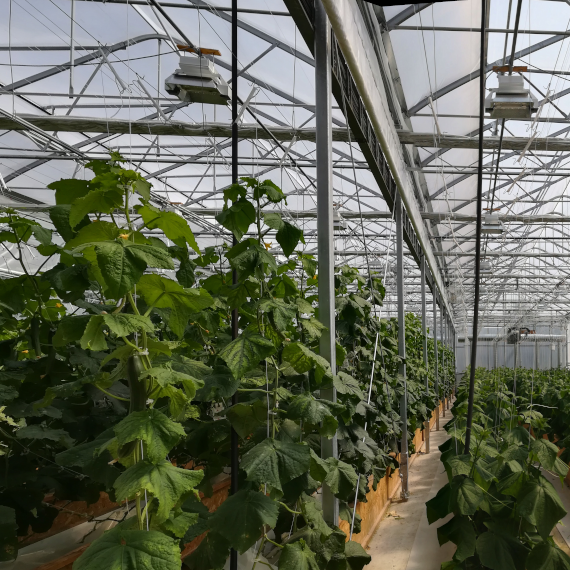 It is with pleasure that we present our most recent projects.
INNOVAGRO consultants offers a range of services that meet your needs and your projects.
Agriculture and agri-food
INNOVAGRO consultants conducts pre-feasibility and feasibility studies for intensive commercial greenhouse complexes and farm motels with innovative energy approaches (e.g.: valorization of industrial thermal waste). INNOVAGRO consultants is familiar with the various financial support programs of Transition Énergétique Québec.
INNOVAGRO consultants has developed a recognized expertise in supporting greenhouse project promoters in all matters related to relations with the Ministère de l'Environnement et de la Lutte contre les Changements Climatiques (MELCC) in order to obtain an environmental authorization.
INNOVAGRO consultants' expertise is used by MRCs and municipalities for agricultural development plans, opportunity studies and sectoral socio-economic impact studies.
Valorization of industrial thermal waste
INNOVAGRO consultants has always been actively involved in the development of industrial waste heat recovery in Quebec and has been a pioneer in the Agrothermal Park project of the City of Saint-Félicien (Quebec). This innovative set of municipal infrastructures, including a heating network, has allowed the installation of a major greenhouse complex (Toundra Greenhouse) which benefits from very competitive production conditions, particularly in terms of energy, thanks to an original partnership between Résolute Forest Products - City of Saint-Félicien – Toundra Greenhouse.
INNOVAGRO consultants has to its credit numerous characterizations of thermal waste generated by various industrial units: cogeneration units, thermal power plants, chemical industries, steel industries, pulp and paper industries, industrial incinerators. INNOVAGRO consultants has also carried out several pre-feasibility and technico-economic feasibility studies of municipal heating networks serving industrial parks or sites dedicated to the establishment of agricultural, agri-food or agro-industrial companies that consume large amounts of energy.
Medicinal and recreational cannabis
INNOVAGRO consultants has developed a recognized expertise to support promoters of cannabis production and processing projects in all matters related to relations with the Ministry of Environment and Climate Change (MELCC) in order to obtain a proper environmental authorization or, if possible, a notice of non-subjection for projects under micro-license. The professionalism of INNOVAGRO consultants as well as the excellent level of documentation of the answers to the MELCC led the Ministry to retain the files prepared by INNOVAGRO consultants as a reference grid for all cannabis projects undergoing environmental authorization (current and future) in Quebec.
Research & Development in agriculture
Since 2005, INNOVAGRO consultants has been actively involved in providing scientific support and guidance to agricultural businesses to assist them in experimental R&D work whose objective is to move towards a more sustainable agriculture: economically competitive and environmentally friendly.
Since 2014, INNOVAGRO consultants has been carrying out experimental work mandates for Quebec companies in a commercial production context. These companies have developed feed inputs that can potentially be, both zootechnically and economically, realistic alternatives to antibiotics, for example. These innovations are consistent with the objective of sustainable agriculture in that they emphasize a preventive rather than curative approach.
Fisheries and aquaculture
In Quebec, INNOVAGRO consultants supports aquaculture producers and promoters of aquaculture projects, in close collaboration with the MAPAQ technical team, for pre-feasibility and feasibility studies, market studies and business plans.
Internationally, INNOVAGRO consultants' expertise is used by large companies and donors (engineering, natural resource exploitation, financing under bilateral agreements, etc.). Following its field missions (West Africa, Madagascar), INNOVAGRO consultants produces diagnostic assessments and sectoral master plans, priority projects as well as impact studies (aquaculture, fisheries, processing and marketing of fishery products). INNOVAGRO consultants also produces technical and economic reference systems (aquaculture). The expertise of INNOVAGRO consultants is recognized for continental, lagoon and coastal artisanal fisheries as well as for intensive commercial aquaculture but also in the form of Very Small Enterprises (VSE) with commercial vocation.
Environment, energy and development
INNOVAGRO consultants draws up, on request, territorial diagnostic assessments of energy consumption and also produces evaluations of the externalities of companies or groups of companies.
INNOVAGRO consultants collaborates with the Régie des Matières Résiduelles du Lac St-Jean. Within the framework of this collaboration, INNOVAGRO consultants has developed a decision support tool for the selection of waste recovery technologies and a weight/volume converter applicable to different categories of waste within the framework of optimizing the management of an engineered landfill site (LET).
About INNOVAGRO consultants
Our priorities are your satisfaction and your success
Countries of intervention
Tell us about your projects
1326, boulevard Laforge
St-Félicien, Québec
(QC) G8K 2C3
CANADA
Monday to friday : 09:00-17:00